1. Cave tubing and Zipline


These are two of the most talked about adventures in Belize.
2. Lamanai
Once a major city of the Maya civilization in Belize, Lamanai Archaeological Site is one of the oldest continuously occupied Maya sites in the country. Along with the tour of the site, visitors can also tour the Lamanai River where crocodiles, a unique blend of bird species and mangroves occupy the area.

3. Actun Tunichil Muknal (ATM) Cave. The ATM Cave is one of its kind that still displays skeletal remains, ceramics, stoneware and other artifacts that were left by the Mayas. A popular remain is "The Crystal Maiden," a skeleton of an adolescent whose bones have been calcified, displaying a crystallized appearance. This Mayan underworld is strictly preserved and protected by the Belize Tourism Board and the Belize National Institute of Culture and History that it can only be toured along with members of a small group of licensed agents.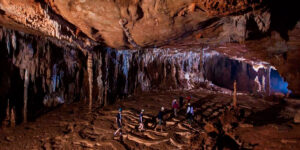 4. Snorkelling with Sharks & Rays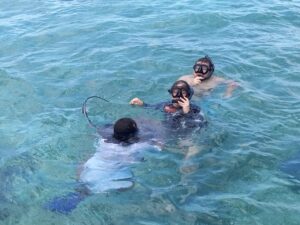 5.